OUR ANNUAL 2020 BENEFIT DINNER WAS PIVOTED TO A WEBCAST EVENT
If you weren't able to join us, you can still enjoy the event.
Thank you to all of our friends that watched the WEBCAST. 
We hope you learned more about this life-affirming ministry.
Thank you for your continued support!!
Enjoy our 30 Minute WEBCAST!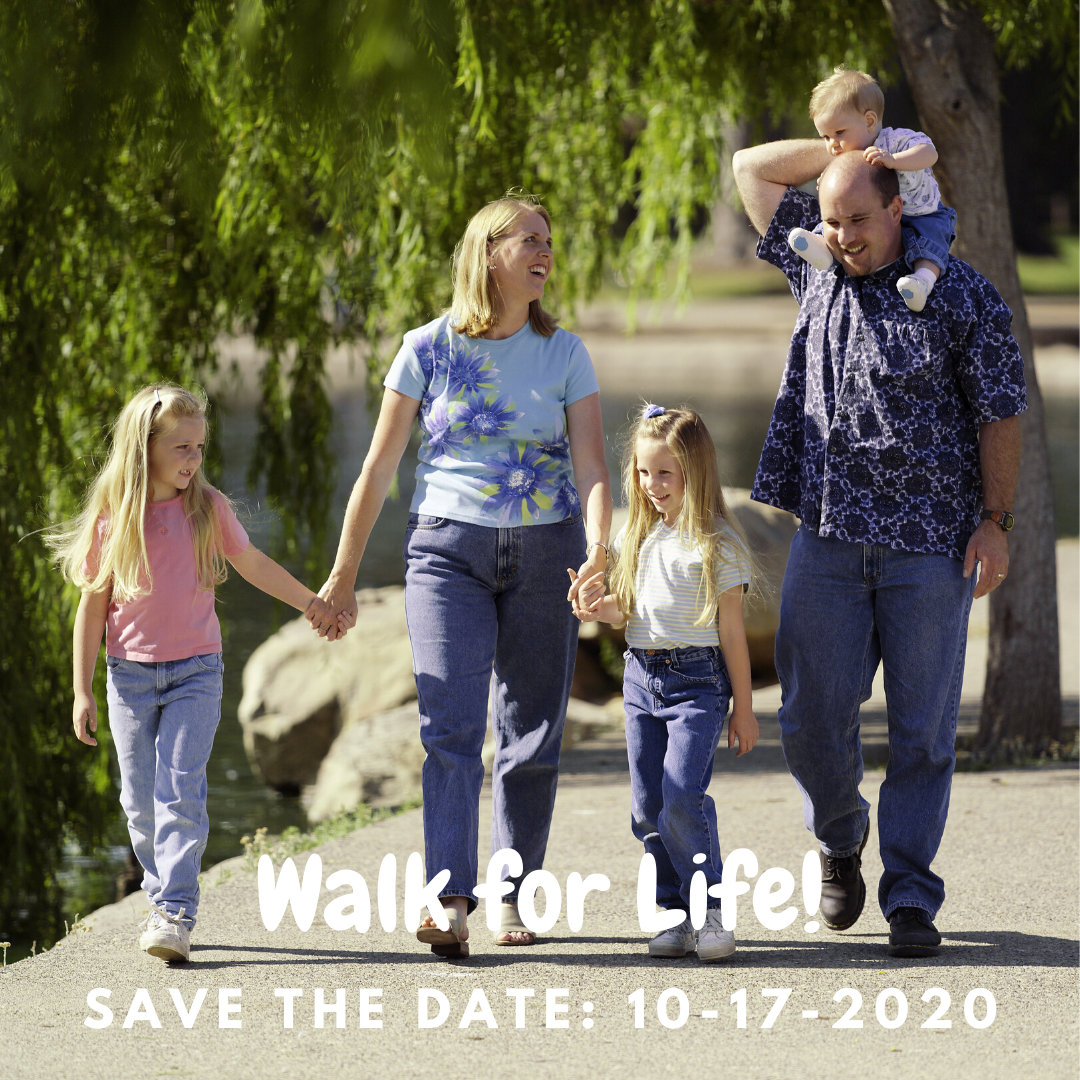 Save the Date
We're Bringing Back the Walk for Life!
October 17, 2020 
Check back for more details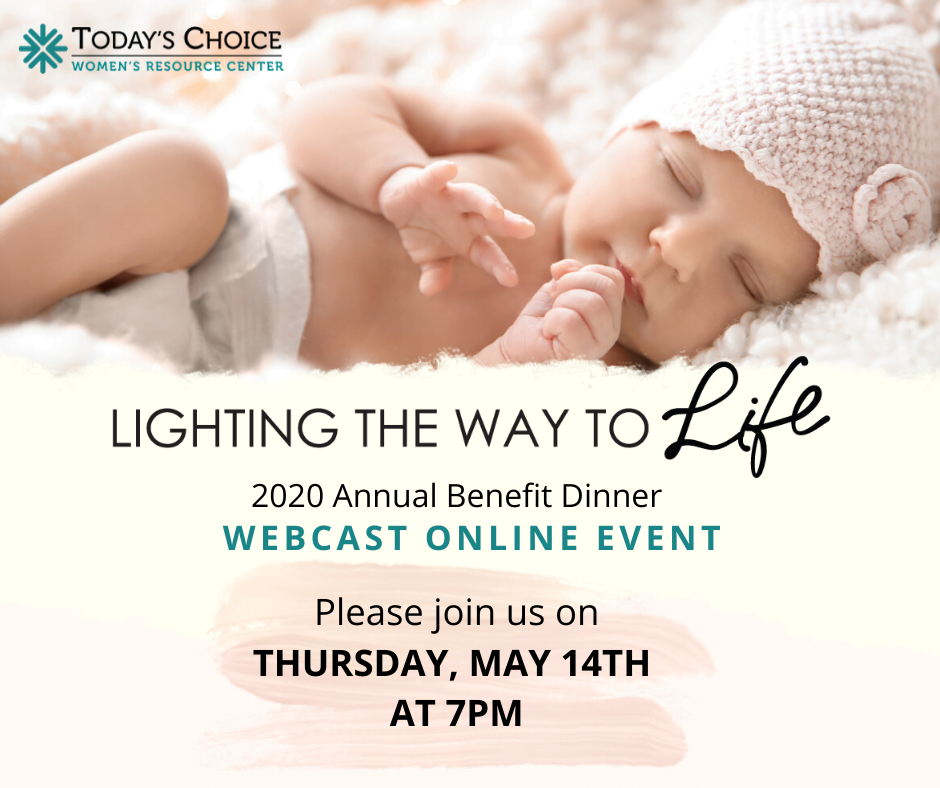 the 2020 Benefit Dinner was pivoted to a webcast
THANK YOU FOR JOINING US
AND THANK YOU FOR YOU GENEROUS DONATION
If you missed the WEBCAST, you can still watch the event.
Go to the top of this page to Watch the WEBCAST.
We hope that you will take 30 minutes to learn more about this life-affirming ministry, learn how you can get involved and hear our BIG ANNOUNCEMENT.
Thank you for your continued support!
2020 Baby Bottle Boomerang!
Our community celebrated the Sanctity of Human Life Month this January. We were blessed to have over 20 churches hold a Baby Bottle Boomerang. To date, we raised $33,058.00. We are so thankful for friends like you and your generous support!
The money raised in this campaign helps to provide all of our no-cost services. These services help moms and dads choose life! We had to postpone our last spring BBB due to COVID-19.
With increased expenses to reach and serve more women and men considering abortion and in order to expand our medical services, we are praying for God to provide $50,000.00 through the 2020 campaign.
Prayerfully consider how you can help us to reach this goal.
Thank you!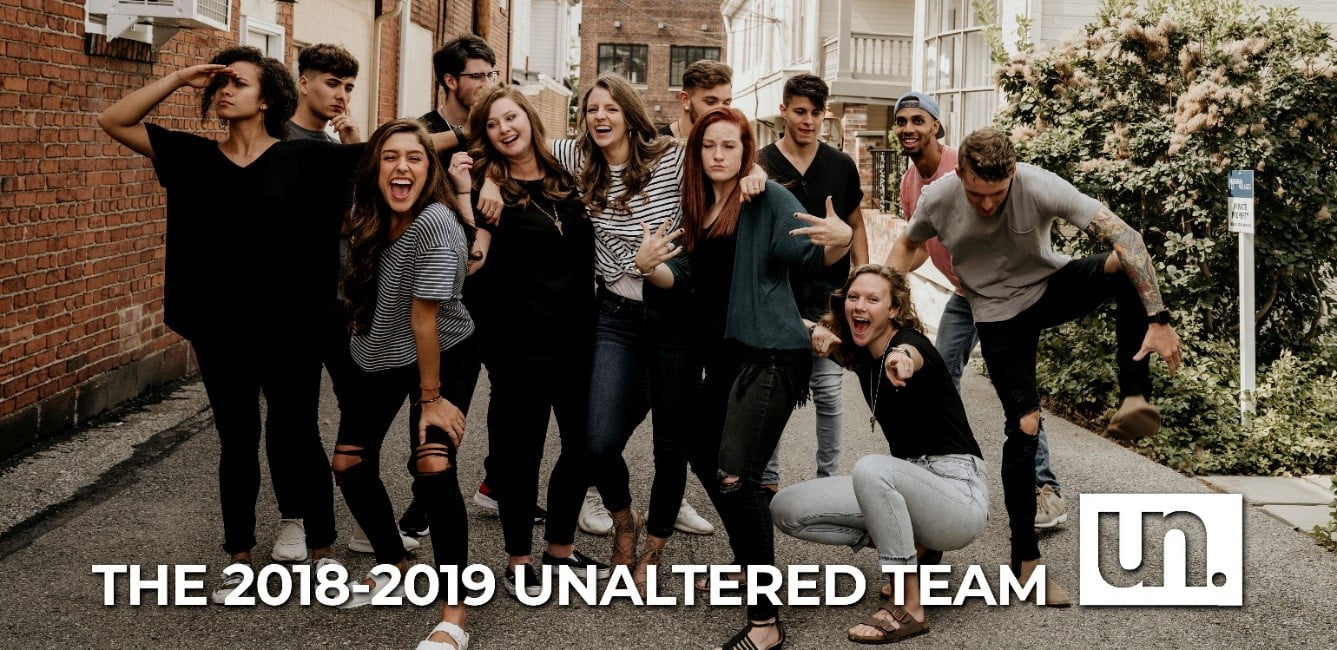 Unaltered Tour 2018-2019
Thank you to those who helped make the Unaltered Tour a great night. Thank you to those who attended the event. We pray that you were equipped and encouraged to live your life according to God's plan.
Get in Touch. Get Involved.
Call us or complete the form below to learn more about getting involved with Today's Choice Women's Resource Center in Newton, New Jersey.
43 Trinity St. ~ Newton, NJ 07860